I get asked all the time by my couples how to word their invitations in the correct way or for inspiration text for the invites.
Nowadays with so many different combinations of families, wedding locations and various people contributing towards the cost, it can be tricky to get it right.
Below are some examples, but they are no way set in stone. Often the examples are the more 'formal' options, however many couples are opting for a more informal style which can be just as personal and meaningful. Once you have picked your 'style' of wording…why not browse our wedding stationery to find a range to match your wording?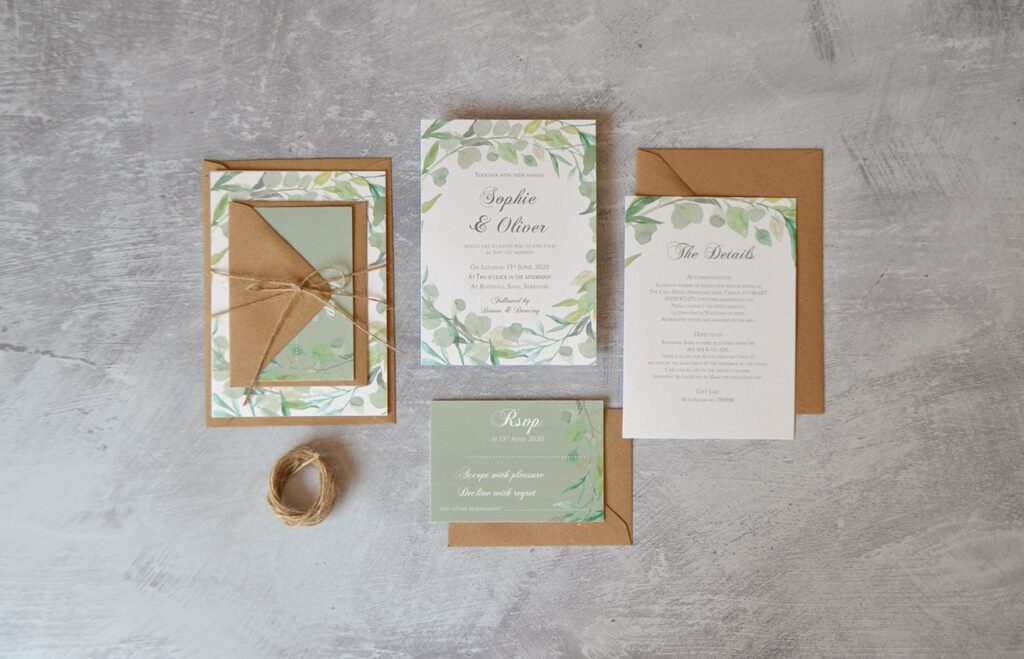 Formal, from parents
Mr & Mrs Peter Lambert
request the pleasure of the company of
……………………………………………..
at the marriage of their daughter
Rosie Louise to Mr George Robert Johnston
on Saturday, 28th September 2022
at St Mary's Church, Ascot, Berkshire
at 2.00 pm
Same reception venue:
(With wedding reception to follow)
Different reception venue:
(And afterwards at a reception to be held at Pennyhill Park, Berkshire)
Informal, from Parents
Katy and Peter Lambert
would be delighted if

……………………………………………..
would join them to celebrate the marriage of their daughter
Rosie
to
George Johnston
on Saturday, 28th September 2022
at St Mary's Church, Ascot, Berkshire
at 2.00 pm
Same reception venue:
(and afterwards for dinner and dancing)
Different reception venue:
(And afterwards for the reception at Pennyhill Park, Berkshire)
Formal, from Bride & Groom
Together with their parents
Miss Rosie Lambert and Mr George Johnston
request the honour of your presence at their marriage
on Saturday, 28th September 2022
at St Mary's Church, Ascot, Berkshire
at 2.00 pm
Same Reception Venue :
With wedding reception to follow
Or Different Reception Venue :
(And afterwards at a reception to be held at Pennyhill Park, Berkshire)
Informal, from bride and groom
Rosie & George
invite you to celebrate with them as they get married
on Saturday, 28th September 2022
at St Mary's Church, Ascot, Berkshire
at 2.00 pm
Same Reception Venue :
(And afterwards for dinner and dancing)
Or Different Reception Venue :
(And afterwards for the reception at Pennyhill park, Berkshire)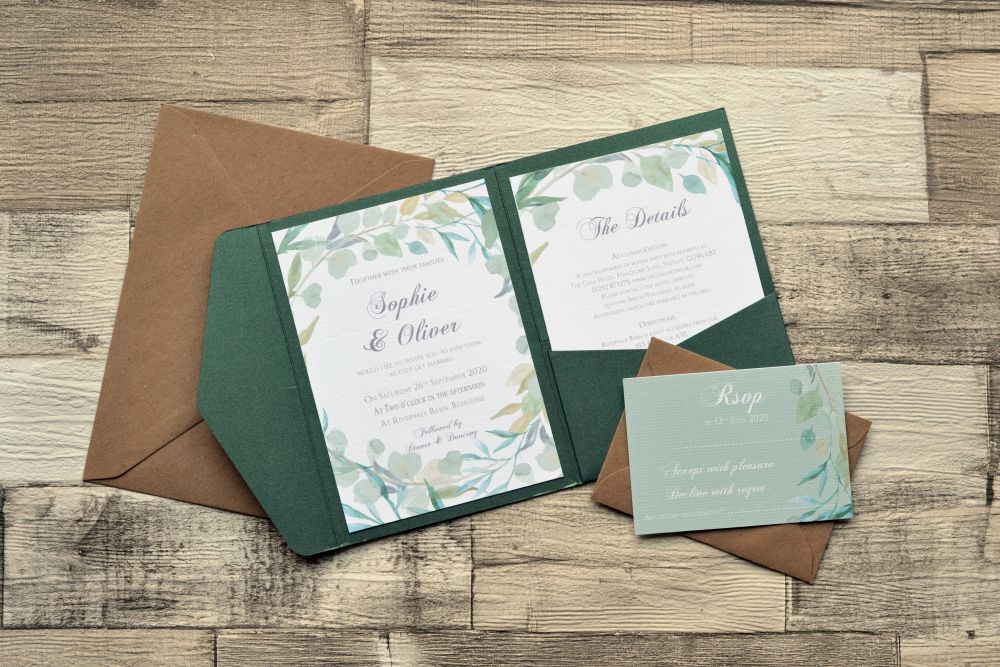 Formal from parents with different names
Ms. Katy Smith and Mr. Peter Lambert
request the pleasure of the company of

……………………………………………..
at the marriage of their daughter
Rosie Louise
to
Mr George Robert Johnston
(following same as before)
Formal from parents with different names
Ms. Katy Smith and Mr. Peter Lambert
request the pleasure of the company of

……………………………………………..
at the marriage of their daughter
Rosie Louise
to
Mr George Robert Johnston
(following same as before)
Informal from parents with different names
Katy Smith and Peter Lambert
would be delighted if you could join them
to celebrate the marriage of their daughter
Rosie to George Johnston
(following same as before)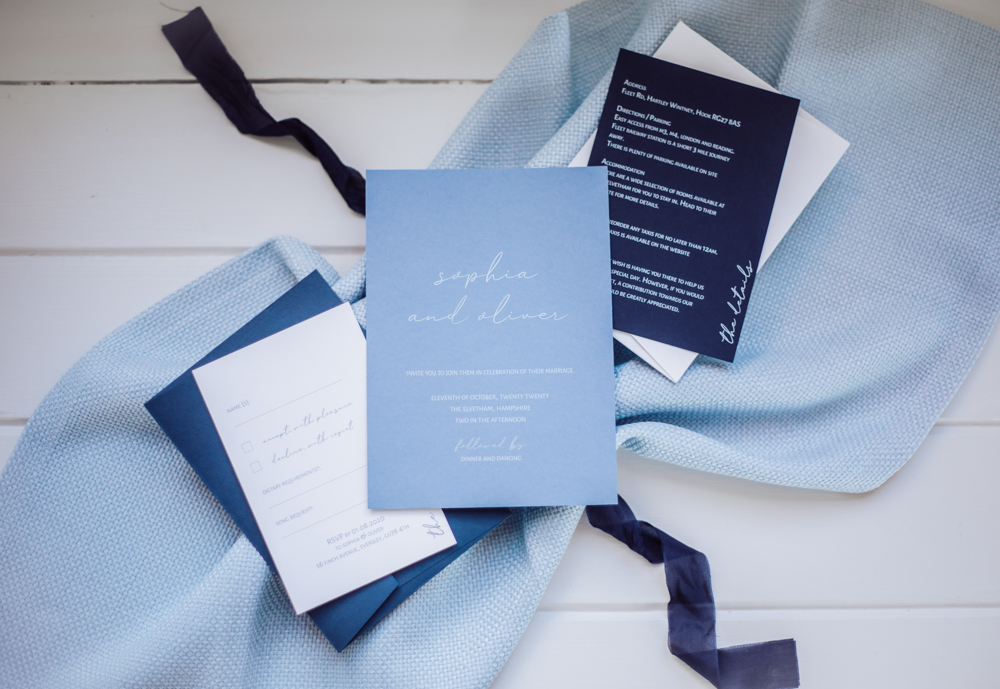 Evening Invitation – Formal, from parents
Mr & Mrs Peter Lambert
request the pleasure of the company of
……………………………………………..
at the marriage of their daughter
Rosie Louise to Mr George Robert Johnston
on Saturday, 28th September 2022
Commencing at 7.00 pm
Pennyhill Park, Berkshire
Evening Invitation – Informal, from parents
Katy & Peter Lambert
would be delighted if
……………………………………………..
could join them at the evening reception
to celebrate the marriage of their daughter
Rosie to George Johnston
on Saturday, 28th September 2022
At 7.00 pm
To be held at Pennyhill Park, Berkshire
Evening Invitation – Formal, from bride and groom
Miss Rosie Lambert & Mr George Johnston
together with their parents request the pleasure of the company of
……………………………………………..
at the evening reception to celebrate their marriage
Saturday, 28th September 2022
Commencing at 7.00 pm
Pennyhill Park, Berkshire
RSVP by 25th June 2020 to
Evening Invitation – Informal, from bride and groom
Rosie & George
invite you to celebrate their marriage at their evening reception
On Saturday, 28th September 2022
At 7.00 pm
Pennyhill Park, Berkshire
RSVP by 25th June 2020 to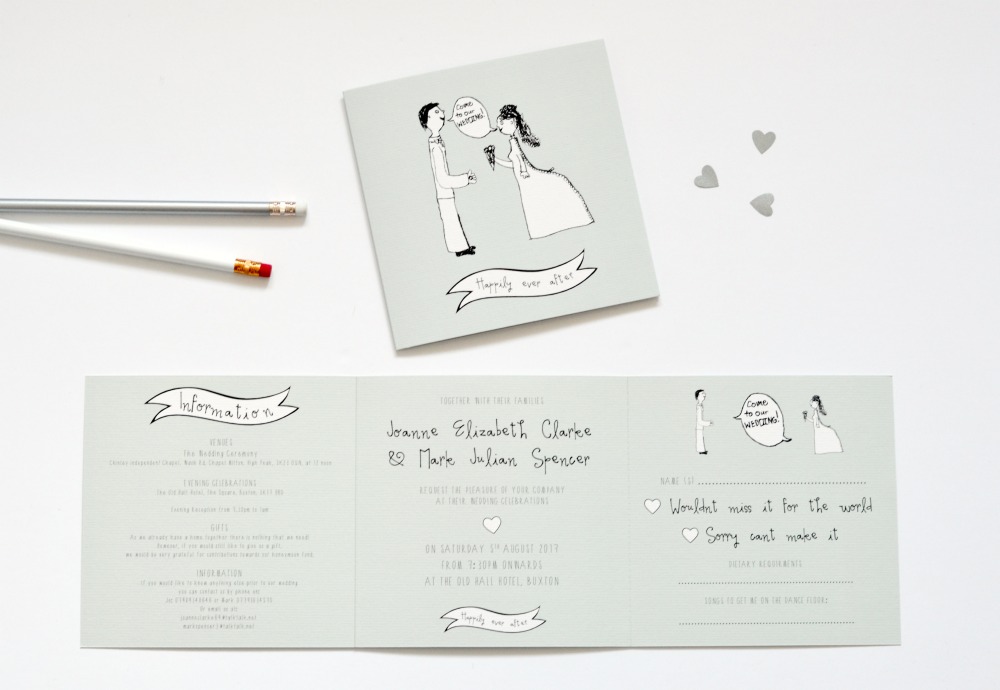 Invitation on behalf of your children
Laura Ava, Matthew James & Sophia Ella
invite you to join their parents
Rosie & George
as they get married
Twenty Eighth September
Two Thousand and Twenty Two
At Two O'Clock
Pennyhill Park, Berkshire
Alternative invitation wording
Option 1
With joyous hearts we invite you to join us for a celebration of
Love, Friendship, Laughter & Family
as best friends become husband and wife
Rosie Lambert & George Johnston
are tying the knot
Saturday twenty Eighth September
Twenty Twenty and Twenty Two
At Two O'Clock
Pennyhill Park, Berkshire
Option 2
George Johnston
is madly in love with
Rosie Lambert
who adores him in return
which is why they have decided to wed
and would love you to join them
At Two in the Afternoon
On Saturday 28th September
Two Thousand and Twenty Two
At Pennyhill Park