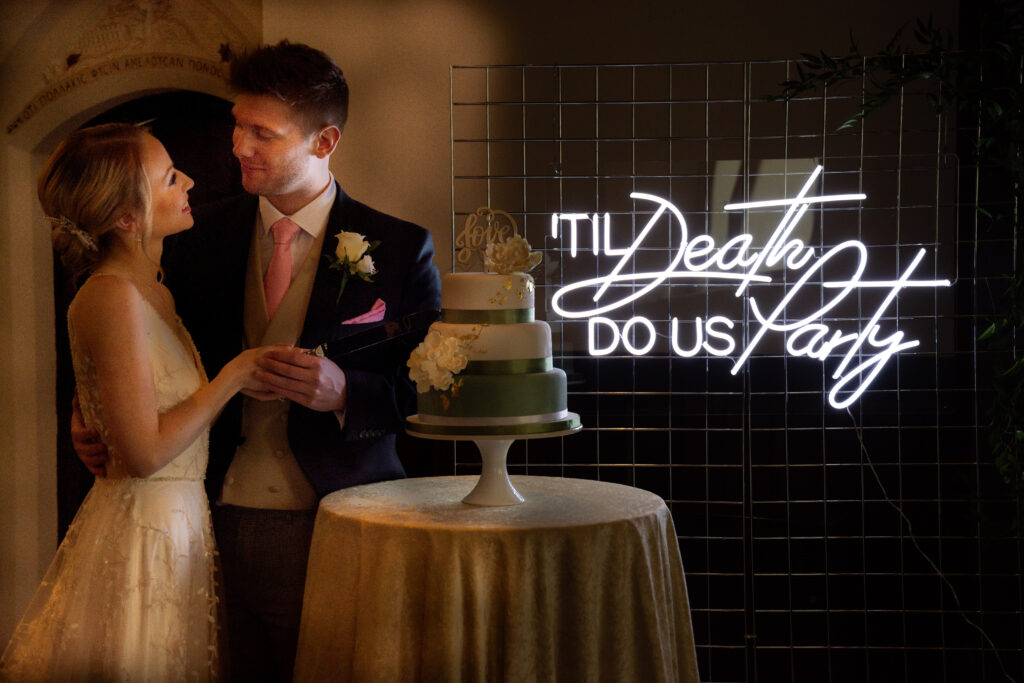 1. We've just booked our Wedding Venue, now what?
Firstly many congratulations on your engagement. 
Now you have your wedding date you have two options. Depending on how far away the date is / whether it it on a popular date / people will need to arrange travel etc, you may choose to send out save the dates to ensure their friends and family hold the date. 
Alternatively you may choose to go straight to invitations. 
2. Stationery Timeline
Here are some rough guidelines for when to sending out your wedding stationery:
Save the Dates
Around 1+ years in advance
Invitations 
4 – 6 months (if you have sent save the dates)
6 – 12 months (if you have not sent save the dates )
On the Day items
Send these items to print no later than 3 weeks before the wedding to allow for production, postage, and any reprints if required
3. When should I get in touch?
Ideally as early as possible! Once a couple has all the required information for their invitations,  it can take anything from 2 days to 2 months to finalise the designs.
4. Why should I choose Grace & Bramble  to create my stationery?
With over 12 years of experience as a wedding stationer, you are in safe hands as we work closely with each couple to create something truly unique to you and your big day. There are many pre-designed ranges for you to choose from to match your theme, or if there is nothing quite right we can create something bespoke.
5. How do I get a quote?
The best thing to do is drop us an email or complete the quote request form with as much information as possible such as quantities, items required and design preferences and we can pop a quote together. 
6. I'm happy with the quote, what next?
You have an idea on costings, the next step is to email over all the text/ details for the item we are working on first. I will then begin work on the pdf proofs. When you are happy with the proofs, we send everything to print for you. 
7. I love your designs, but nothing is quite right
We will work with you to design stationery that matches your theme / venue / colours. Whether that is hand drawn elements, special finishing touches such as hot foiling or unique designs, just let me know your ideas!
8. Will I see the design before it goes to print?
Yes. Once we have all you details together, we will create a digital PDF proof and email it to you to check colours, fonts, spellings, layout etc.
9. Do you have a minimum order quantity?
The minimum order for save the dates and invitations is typically 25. However, If you require less than this then please get in touch and we can work out a quote for you.
10. Can I order matching stationery for the wedding day?
Absolutely! All our stationery collections have a full range of coordinating items for on the day including order of the days, menus, place settings, table names/numbers, table plans, signs and stickers. Get in touch for a quote.
11. Payments
Full payment is made when you are ready to go to print and have signed off your pdf proofs. If you are ordering bespoke stationery there will be a 25% deposit to pay before any design work commences.
12. Postage
We aim to post your order within 2-3 weeks of receiving your payment. Full payment indicates to us that you have fully checked the proofs and except full responsibility for all the content.
13. I've just received my order and noticed there's a problem?
Grace & Bramble does not accept any liability for spelling mistakes or errors on a stationery order. It is entirely the responsibility of the client to ensure there are no errors in the pdf proof supplied before we submit your order to the printers.  Once the order has been sent to print, if any mistakes are discovered, we will charge for any reprinting required. ​
As a standard policy we only make refunds and exchanges if goods are faulty. Any faults or defects must be relayed to us within 48 hours of receiving your order, at this point we will discuss whether we are to refund or replace your order. Due to the nature of all bespoke special orders, no refunds will be given unless an item is deemed as faulty by Grace & Bramble.
14. Who owns the designs that Grace and Bramble advertise?
All designs are the copyright and property of Grace and Bramble Wedding Stationery. Neither you, nor a third party, may copy any part of the design or reproduce it in any way. It is your responsibility to obtain permission for any copyright material, for example hymns or poems that are to feature in the stationery. If you would like to feature any of our work on your website or in social media, please ensure you have credited us fully. Website: www.graceandbramble.co.uk. Facebook/Instagram @graceandbramble
Your stationery may be displayed on our social media or website.  If you would prefer your stationery not to be shown then please let us know.