By choosing an independent wedding stationer, such as Grace and Bramble, one of the many advantages it gives you is the flexibility to tweak your design until it is just what you had in mind. Whether you are working with us to create a bespoke design or making a small tweak to one of our house collections, changing the fonts can completely transform a design.
We have a wide selection of fonts including swirly, fancy, formal, posh, relaxed, serif, script, decorative and hand lettering. To make a bit easier if you can't decide, we have pulled some of our most popular fonts we use for weddings together. These are 120 of some of our favourite fonts but we have lots more and we might be able to get others fonts if these aren't quite right.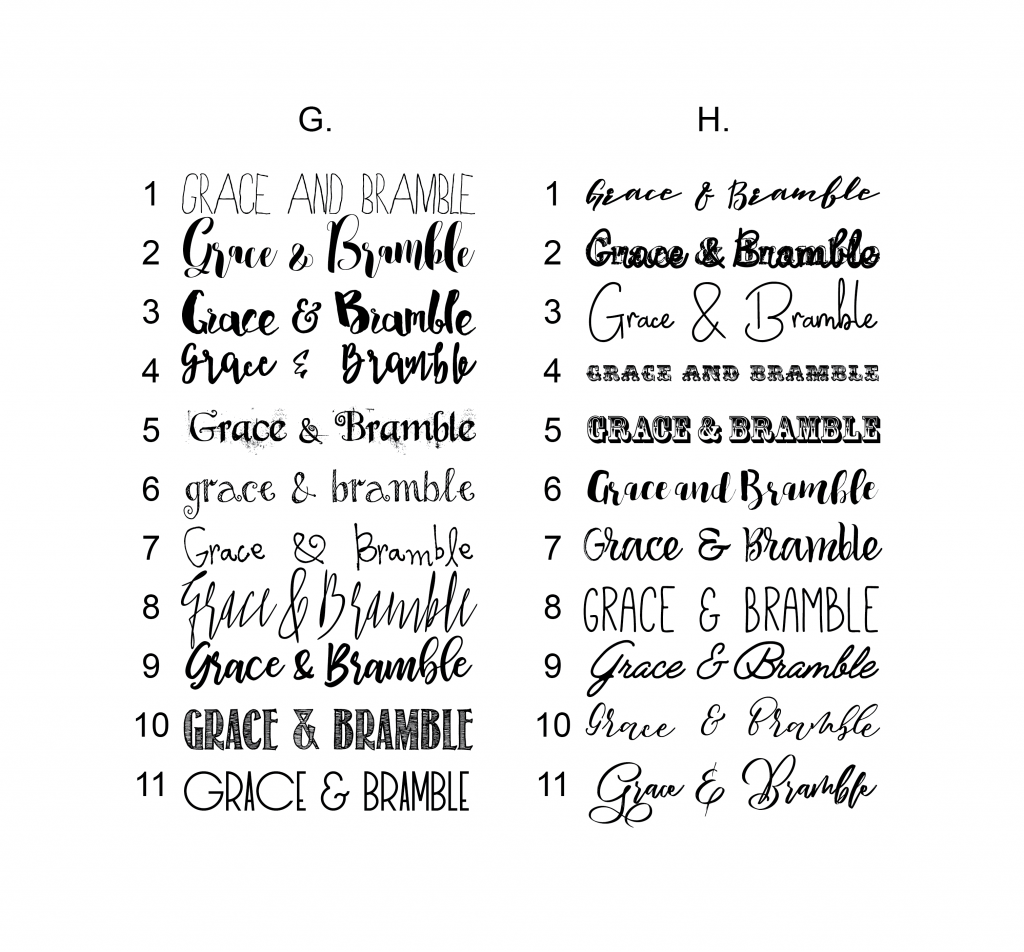 *When choosing your fonts remember we have the option on most, but not all fonts, to make them all capital letters , Small caps (all capitals but true capital letters are larger) or lower case. In some fonts there is not an & so we have to use and instead. We can also stretch / reduce fonts for different effects.